Chris Noiles aka kurisu007 - twitchtv
What Happens when you combine compentive gamers and helping kids?
The short answer is, people doing a bunch of crazy stuff to help in anyway they can to make a difference. Read more to see how Chris is helping the Children's Miracle Network.
 
Chris Noiles is an active member of the BeeTheSwarm community and has an interesting way he likes to share his gaming experiences. This year he reached his milestone of 500 dollars, and when he did, he committed to play games in costume for 24 hours. Some of those games during that time where games on the Bee The Swarm network.
During his time playing games, he live streamed the entire event on his twitchtv channel. Haven't heard of it? It's pretty cool.
twitchtv is a community where you don't just watch, you join in.
Twitch is a place where millions of people and thousands of interests collide in a beautiful explosion of video games, pop culture, and conversation. With chat built into every stream, you don't just watch on Twitch, you're a part of the show. From classic tv show marathons to esports tournaments, if you can imagine it, it's probably live on Twitch right now. Chris on one of these twitch streamers and you can watch his stream live here: https://www.twitch.tv/kurisu007
So how is Chris doing on the swarm feed?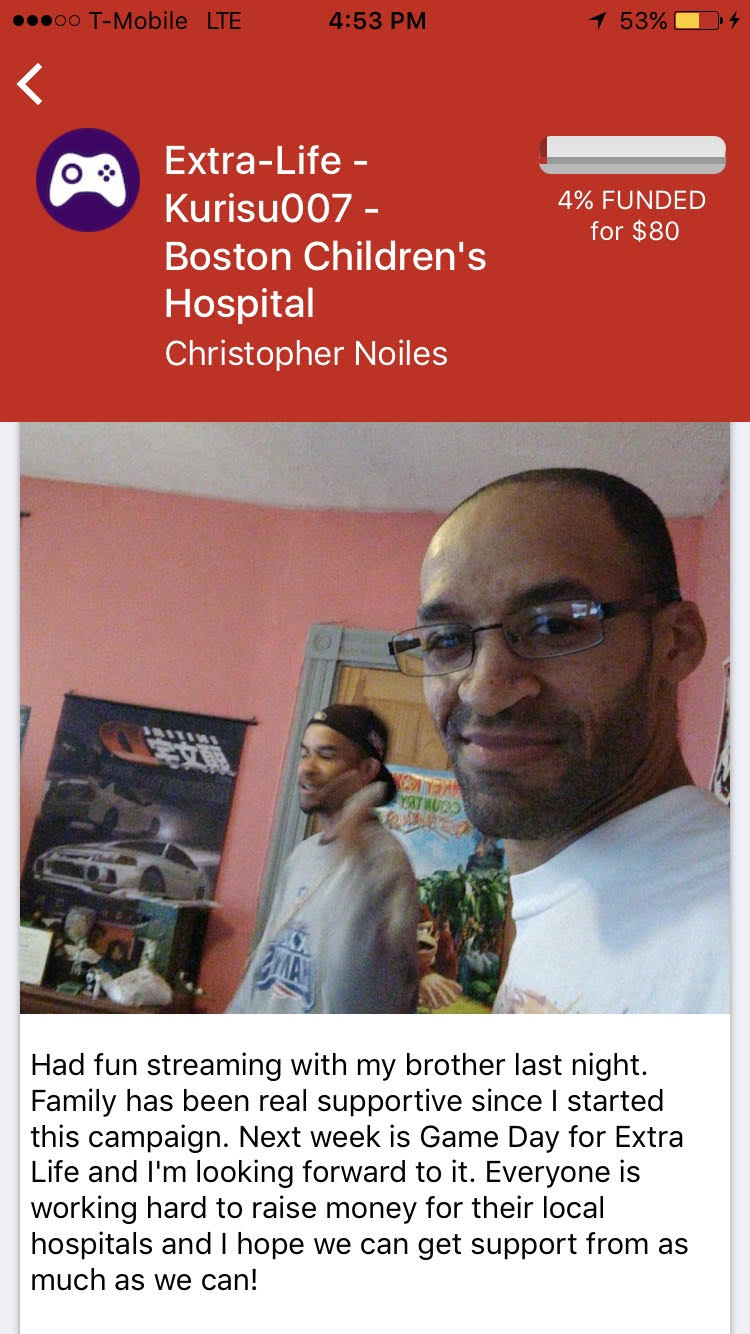 As of today, he currently has raised 180 dollars on his swarm campaign.
That's cold hard cash that is going directly to children who need it the most. Below is one of the videos that inspired me to join the swarm.
"The ancestor of every action is a thought"
Not a member yet?
Sign up takes 30 seconds and it is always free.
Why not!?
Join the swarm by clicking below.
Thank for reading,
Have a great day!
~ Logan